163 Plastic Bottles Found on Ascension's Remote Southern Coastline
3 October 2023
Conservation, Press Release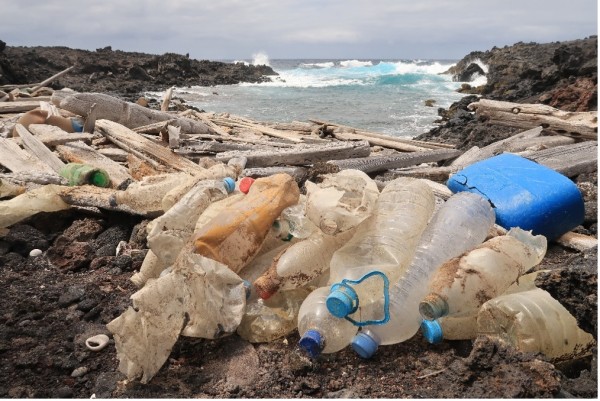 Last weekend, the Plastic Project Coordinator, supported by Conservation Interns, undertook a survey at four secluded beaches along Ascension's southern shoreline.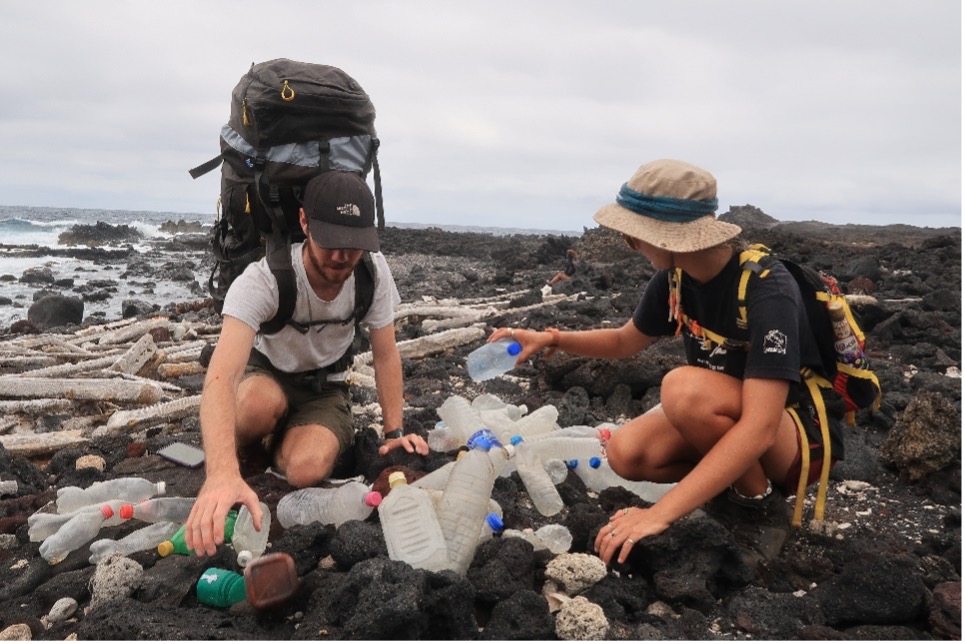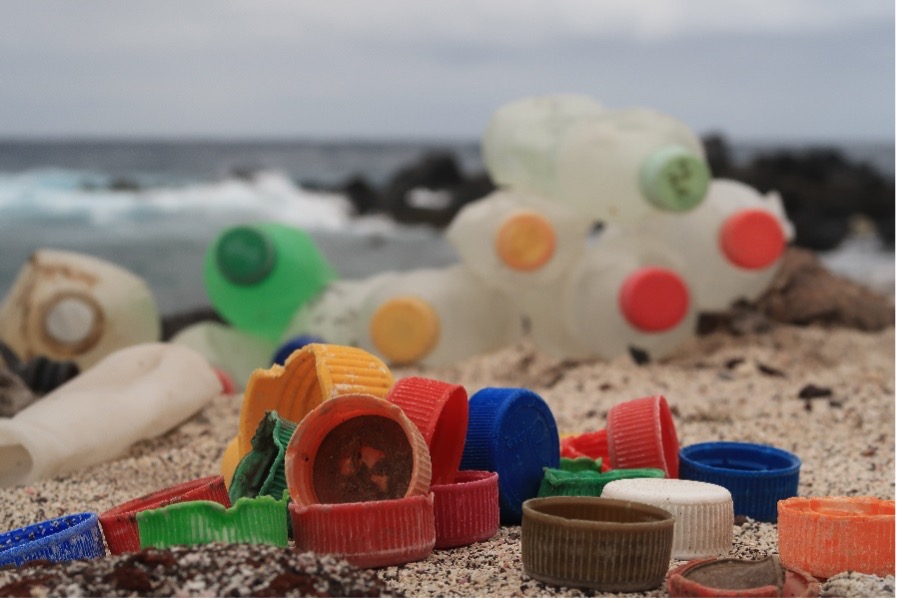 The survey documented a total of 450 litter items. Predominantly, the litter comprised of water bottles (117 items), foam fragments (98 items) and hard plastic fragments (89 items). Plastic drink bottles and bottle caps were notably collected. Such items  are prioritised due to their richness in data, offering insights into the origins of the debris and the rate at which they are deposited on the coast.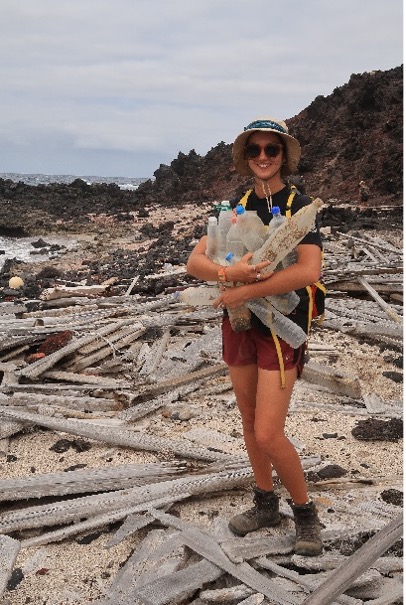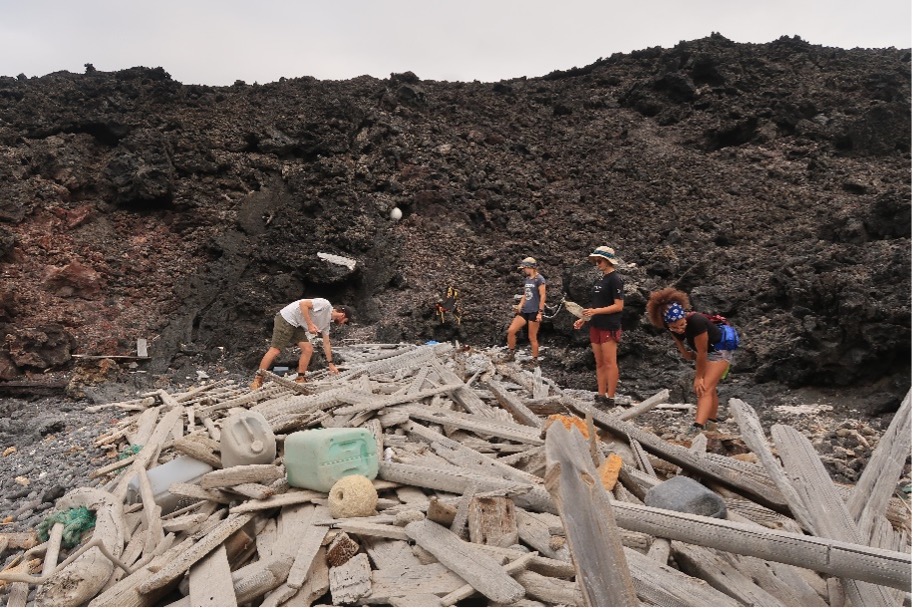 To date, these investigations have ascertained that the bottles and caps have origins spanning countries including China, Malaysia, India, Algeria, Greece and the Democratic Republic of Congo. This contributes to our understanding of global plastic pollution pathways and how they affect our remote island.
Photos by Lorna West