Administrator Sean Burns Begins Official Duties
18 March 2020
Government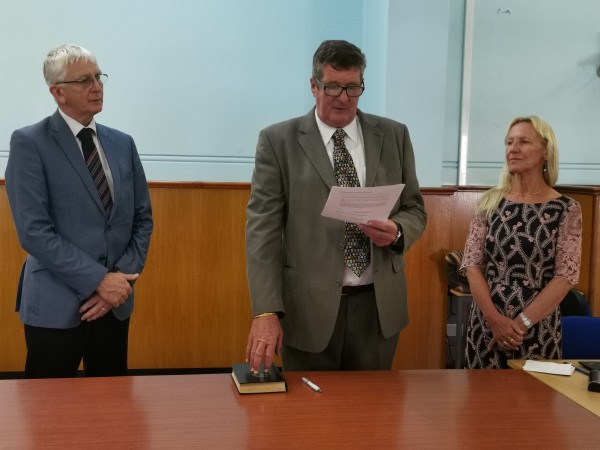 On Sunday 15 March Sean Burns was sworn in as Administrator of Ascension Island by Governor Philip Rushbrook in a ceremony in Georgetown court house, beginning official duties on Tuesday 17 March.
Sean is the 25th Administrator to take office and has previously served as Administrator of Tristan da Cunha twice, as well as Head of the Governor's Office on St Helena.
Sean is accompanied by his wide Marina. On his appointment, Sean said:
I am proud and privileged to have been appointed by the Governor to be the Administrator of Ascension and look forward to working with everyone for the benefit of all on the island. Marina and I are delighted to be here and are excited to meet with everyone as we settle in.
Outgoing Administrator Steven Chandler departed the island on the morning of Wednesday 18 March, having served as Ascension's 24th Administrator between March 2019 and March 2020.