Ascension Island Marks IDAHOBIT
17 May 2020
Government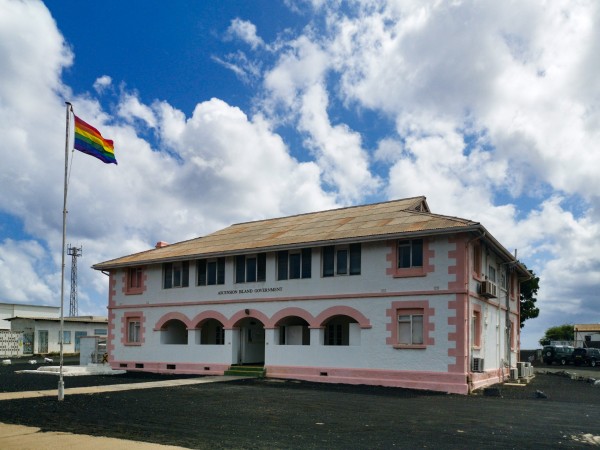 The International Day Against Homophobia, Biphobia and Transphobia (IDAHOBIT) falls each year on 17 May. IDAHOBIT was first marked in 2004 and is now observed in over 130 countries. The day provides an opportunity to raise awareness about the discrimination still faced by large numbers of LGBT people across the world today.
This year carries an incredibly important message "Breaking the Silence". It is a chance to think about how far people the world over have come in the fight against homophobia, transphobia and biphobia but also how far there is still left to travel to eradicate such discrimination.
To mark IDAHOBIT, alongside the other British Overseas Territories, Embassies and High Commissions across the world, the Ascension Island Government is flying the Rainbow Flag in front of Government House in Georgetown.