Change of Command USAF Ascension Island
8 July 2020
Press Release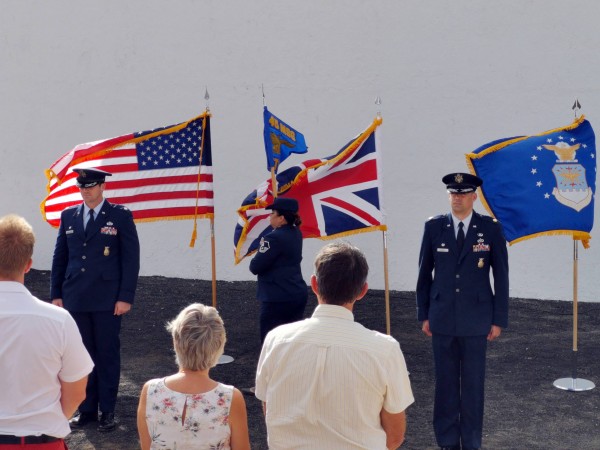 On Tuesday 07 July 2020 a change of command ceremony took place at the USAF Ascension Island Base. Under the supervision of the Commander 45th Mission Support Group, by telephone due to the ongoing COVID-19 pandemic, Lieutenant Colonel Vincent Bongioanni relinquished command of the USAF 45th Mission Support Group Detachment Two to Major Brian Wernle.
Lt Col Bongioanni took command on 09 July 2019 and during his time in command directed the daily operations of the USAF presence on Ascension, and notably oversaw the successful award of the contract to reconstruct the runway at Ascension Island Auxiliary Airfield.
Major Wernle has arrived at Ascension from his previous position based in Creech, Nevada. There Major Wernle led 170 military, civilian, and contractors in executing sustainment, maintenance, repair, and fire and emergency services that supported 26 MQ-9 and RQ-170 squadrons engaged in global reconnaissance and attack combat operations.
Following the change of command, Administrator Sean Burns said:
As Lt Col Bongioanni departs for his next post I thank him for his contribution to the island and his support for the civil administration over the last 12 months. We look forward to working closely with Major Wernle over the coming year to continue to facilitate and support the crucial reconstruction work due to begin on Wideawake runway.