Crown Counsel Begins Role
24 June 2022
Government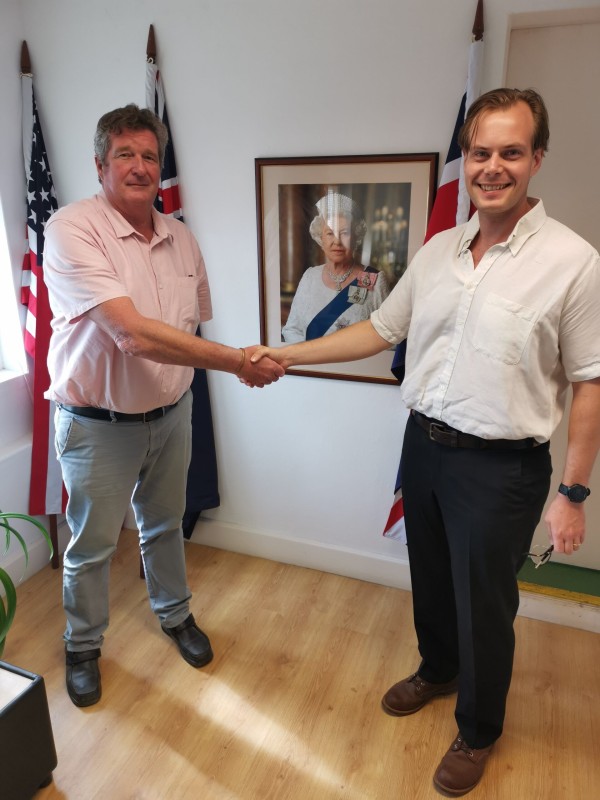 On 23 March 2022, Matthew James arrived at Ascension to take up the position of Crown Counsel with the AIG. The Crown Counsel is a key position within the government, acting as the main legal representative to AIG on behalf of the St Helena Attorney-General's Chambers, as well as Crown Prosecutor.
Matthew is a barrister, originally from Pembrokeshire in Wales, and has worked in London for the last nine years.
He spent the last four of those working in-house in an advisory role to the Department of Work and Pensions, as part of the Government Legal Department. Matthew led on numerous cases up to Supreme Court level, as well as the design, drafting, and implementation of legislation that socialised funerals for all children in England.
Prior to this he was at the criminal bar, where his practice was mostly defence, but also included undertaking jury trials for the Crown Prosecution Service.
I'm excited to be on Ascension and am very much looking forward to getting stuck into the job and immersing myself in the community. I've already really enjoyed my time here, as has my wife Emily who arrived in April. In my spare time, I enjoy trying my hand at most sports and a variety of musical instruments whenever the opportunity presents itself; what I lacks in skill I make up for with enthusiasm (most of the time).
Matthew was officially sworn in by Administrator Sean Burns on 04 May.