Dr Philip Rushbrook
Governor of St Helena, Ascension Island and Tristan da Cunha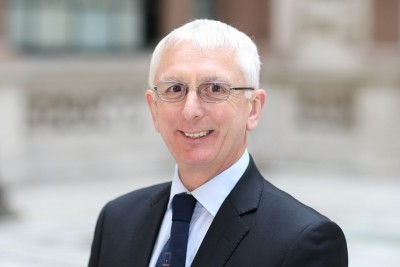 The Role of Governor
His Excellency the Governor is based on St Helena and resides in the historic Plantation House. As Governor of St Helena, Ascension and Tristan da Cunha they are represented on the island by the Administrator, who conducts the business of Government on their behalf.
The Governor attends all formal meetings of the Island Council, either in person or by telephone, and enacts all legislation pertaining to Ascension. They have ultimate responsibility for the Island's good governance, security and foreign relations.
Biography
His Excellency Dr Rushbrook took up his appointment in St Helena on Saturday 4th May 2019, accompanied by his wife, Janis. As a member of the UK Foreign, Commonwealth and Development Office (FCDO) he is a UK government official, the 66th Governor of the territory and is responsible for the internal self-governance of Ascension.
Dr Rushbrook was also the first to arrive by air at St Helena airport to assume his post.
I am honoured and excited to be coming to St Helena, Ascension and Tristan da Cunha at this unique period in the islands' histories. I recognise it is a time of lasting change as well as one of some uncertainty. I look forward to working closely with the governments and communities in St Helena, Ascension and Tristan da Cunha to build a confident view of the future for the islands' inhabitants, to make the most of the economic prospects available, and to safeguard their unique characters and natural beauty.

I am deeply privileged and excited to become the Governor of St Helena, Ascension and Tristan da Cunha – three unique and precious British territories in the South Atlantic. It is an honour to serve Her Majesty and to serve you. St Helena is the new home for my wife, Janis, and I and we look forward to being active members of the community on this jewel of an island.