Governor Appoints New Administrators of Tristan da Cunha
6 November 2019
Government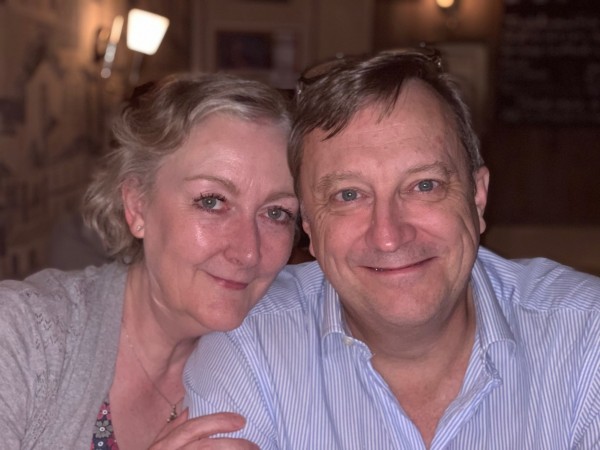 The Governor, Dr Philip Rushbrook, is delighted to announce the appointment of Steve Townsend and Fiona Kilpatrick as the new joint Administrators of Tristan da Cunha. Steve and Fiona, who are married, will be filling the post on a job share basis. This approach has been adopted in other FCO postings in recent years.
Fiona will be Tristan's first substantive female Administrator and this will be the first time the post has been filled on a job share basis. They intend to take up the position in January 2020 and will replace Sean Burns, who with his wife Marina, will be moving to Ascension in March 2020.
Fiona Kilpatrick has worked in a number of British Government Departments since 1987, including the Departments for Work and Pensions; Education and Employment; and the Foreign and Commonwealth Office.  Much of her work has been on European Union and international employment and social security policy, but she also helped establish the UK Government's Disability Confident campaign.
She has worked with various UN organisations on projects ranging from introducing health insurance in Ghana, to a programme to combat human trafficking in Bolivia and Argentina.  She has also worked at the Holy See in Rome.  She very much enjoys cooking, reading and watching films.  She grew up by the sea in Scotland, and is keenly anticipating a return to littoral life!
Steve Townsend has been in the Foreign and Commonwealth Office since 1980, and has wide experience across the world.  He has served in Venezuela, Democratic Republic of the Congo, Spain (where he and Fiona met), Egypt, Bolivia and the Holy See.
In various roles in London, he has worked on desks covering Nigeria, Gibraltar, the evolution of soft power (including the British Council and the BBC World Service), and most recently he has been working in the Modern Slavery team in the Human Rights and Policy Unit.  In his spare time, he enjoys reading and doing quizzes – but expects that he will have to add a number of outdoors pursuits to that list!
Steve and Fiona said; "We are delighted to be appointed as joint Administrator to Tristan da Cunha, and are very much looking forward to meeting the whole community and working with the Island Council. This will be a unique experience for us, and will bring new challenges – and some that are very different from any we have had before; and we are very excited by the possibilities."