Governor Makes Maiden Trip To Ascension
8 July 2019
Government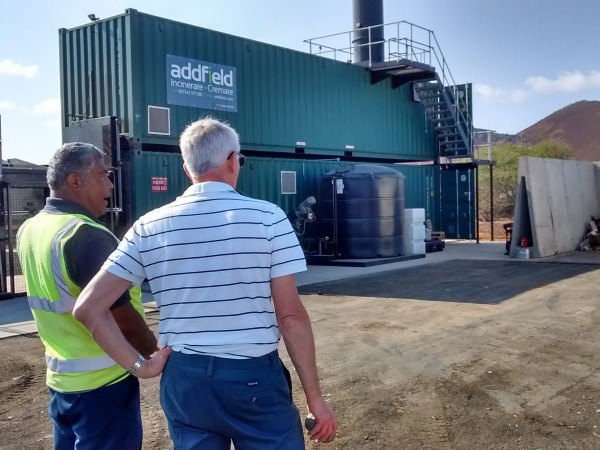 This morning HE Dr Philip Rushbrook, Governor of St Helena, Ascension and Tristan da Cunha, arrived on island via the ATI operated USAF flight. This is the Governor's first visit to Ascension since taking office on 11 May 2019.
The Governor has a full programme of events planned for his time on island meeting with the island Council, employing organisations, voluntary groups and residents.
To kick things off the Governor was given an AIG infrastructure tour.
This was to allow the Governor to view various branches within AIG to get a feel of the breadth of work undertaken by the Operation Department, as well as some of the specific projects currently underway on Ascension.
As well as a number of bilateral engagements he will be hosting a town hall meeting on Wednesday 10 July between 18:00 – 19:00 at the Saints Club. The Governor will address the meeting and then take questions from the floor, followed by a drinks reception. We encourage members of the public to attend the meeting as the Governor is very keen to hear the public's views and to gain a better understanding of the issues currently being faced on island.