Governor Concludes Visit to Ascension
25 January 2022
Government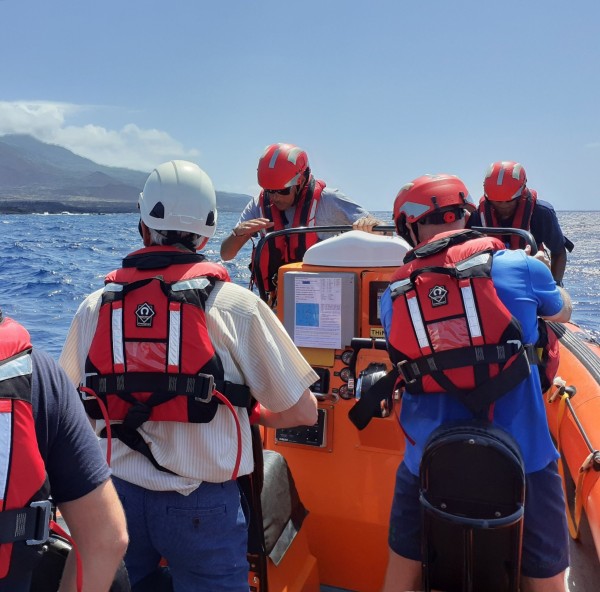 His Excellency The Governor, Dr Philip Rushbrook, has today departed Ascension Island following his arrival on 05 January. This marked the Governor's fourth official visit to the island since he took office in July 2019.
The Governor had a full diary of commitments during his visit. Amongst other activities, the Governor hosted a public meeting at Two Boats Club, met with the team delivering the Wideawake runway reconstruction project and visited the project site, toured several of the UK-funded Darwin Plus Initiative environmental projects underway in the territory and hosted a reception for education, healthcare and emergency services workers. The Governor also took part in a training exercise with the Sea and Land Rescue service where they recovered a broken down vessel and returned it to Clarence Bay.
In addition, the Governor attended an informal meeting of the Island Council, spoke with each of the heads of the island's main employing organisations and met with the military base commanders.
On his visit, Governor Rushbrook said:
"I was very pleased to be able to take advantage of the air travel corridor between St Helena and Ascension to visit the island once again. This was my fourth trip to the island since being appointed Governor; something that I always find to be a pleasure. I was impressed with the progress being made on the runway project; a critical piece of work which once completed will see the much anticipated return of the South Atlantic Airbridge.

I was also impressed by the continued resilience shown by all on the island in the face of continuing COVID-19 pandemic. The community has demonstrated extraordinary commitment to working to keep the virus at bay and taking up vaccination to protect themselves. I hope that all can look forward with confidence to what we hope is the beginning of the end of the pandemic and a return to a more normal rhythm of life, with far less restrictions in place.

I was pleased members of the public took the opportunity to attend a public meeting I hosted last week, and urge individuals to raise any other issues they may have with their Councillors who can bring these to the attention of AIG."