Governor to Visit Ascension
18 February 2020
Government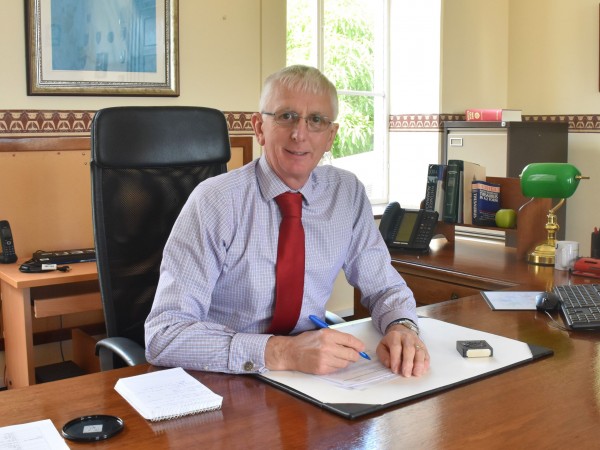 His Excellency The Governor, Dr Philip Rushbrook, will visit Ascension Island from Saturday 14 March to Wednesday 18 March. This will be his second visit to the island since assuming the role of Governor on 11 May 2019, following his previous visit in June 2019.
The Governor will be arriving on island accompanied by Sean and Marina Burns. Sean is scheduled to be sworn in as Administrator on Tuesday 17 March.
Whilst here, Governor Rushbrook is keen to once again meet as many of the community as possible. A varied programme is being prepared which will include a public meeting and an open drinks reception for the island community at Two Boats Club. The Governor will be attending a formal meeting of the Island Council scheduled for Tuesday 17 March, which will also be His Honour Steven Chandler's last as Administrator of Ascension Island.
On his upcoming visit, Governor Rushbrook said:
I am delighted and excited to be returning to Ascension Island. Since my last visit a new Island Council has been elected, the contract for the runway project has finally been awarded and a successor to Administrator Steven Chandler has been identified and is now preparing to take up post. I hope to meet with many of you whilst I am on island and am keen to see the progress being made on key issues, whilst also listening to your concerns.
Further information on Governor Rushbrook's visit and the proposed public meeting will be provided ahead of his arrival.