International Pride Month Marked in Ascension
29 June 2022
Government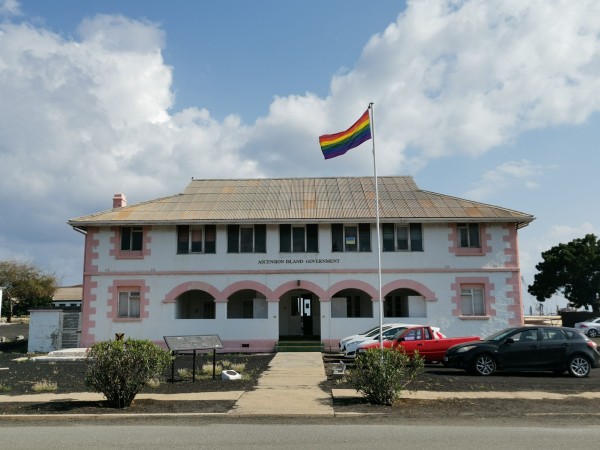 Rainbow flag is flown at Government House
International Pride Month is marked around the world each year during the month of June. To recognise this, the rainbow flag is being flown outside of Government House in Georgetown during the last week of June.
Pride month aims to celebrate the lesbian, gay, bisexual, transgender, queer and others (LGBTQ+) communities, countering the historical social stigma and feelings of shame that was imposed on many and in some cases still are to this day.
The rainbow flag is a symbol of LGBTQ+ social movements. Also known as the gay pride flag or LGBT pride flag, it has been in use in various forms since the 1970s with the colours reflecting the diversity of the LGBTQ+ community and the spectrum of human sexuality and gender.
AIG is proud to show support for the LGBTQ+ community and is committed to ensuring the rights of these individuals are respected. Under the Constitution of Ascension individuals are protected from discrimination based on their sexual orientation and since 01 January 2017 same-sex marriage has been recognised throughout the territory.