Marty Wade Track Reopens After Major Works
13 October 2023
Press Release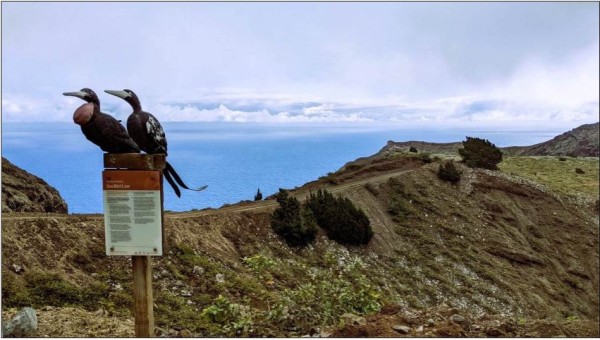 The popular route for walkers has now reopened after weeks of intensive work.
 Thanks to diligent effort by the AIG Plant Team, the Marty Wade track has been reopened after just over a month of intense work. The track, a popular access point for several Letterbox walks, is also vital for AIG's Sea & Land Rescue and Conservation teams.
Earlier this year, the track was severely damaged by storms, leading to many large sections of the track being washed away completely.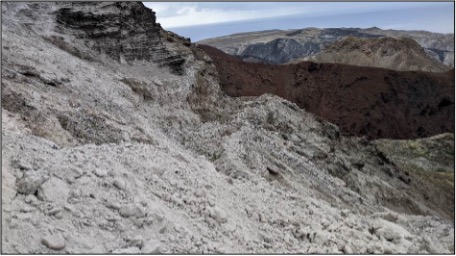 Damage to the track was very extensive in places
Over the last month, the AIG Plant team, working often under challenging conditions due to the track's location and extent of damage, restored the track.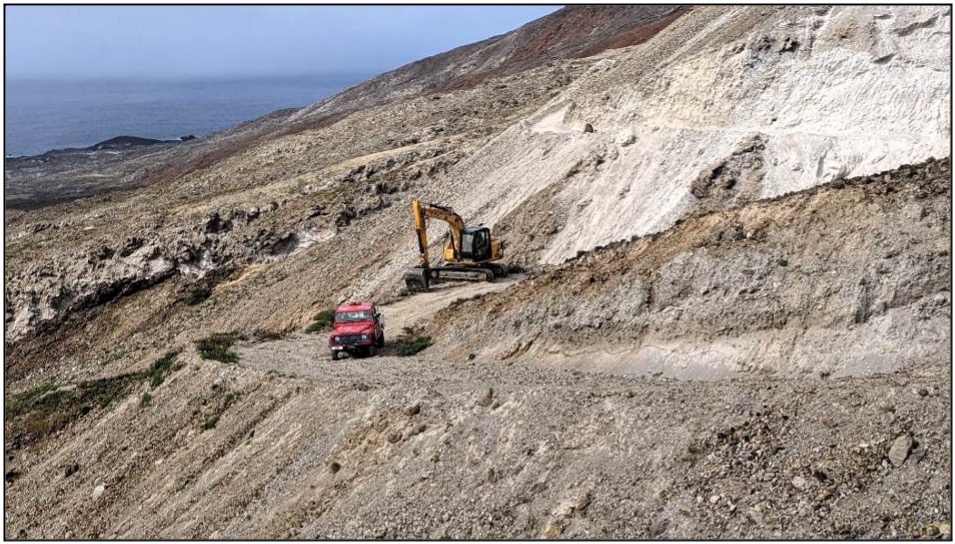 Robert Thomas & Kevin Wade carried out the work, supported by Team Leader Damon Bowers.
The team have also created drainage channels during the works to help reduce future flood damage.
The Conservation & Fisheries Directorate closely consulted on all work to ensure compliance with the island's conservation related laws and values.
Since the track has been closed for some time, AIG reminds the public that while the entire track is open to walkers, the vast majority is only open to vehicles officially authorised by the Administrator. Compliance with gate and signage requirements is mandatory for all drivers.
When hiking in this area, ensure you are well-prepared for the long and arduous conditions as well as the remote location. Take extra water and food for the hike and ensure someone is aware of your hiking intentions. This can be a friend or colleague or even the Sea and Land Rescue department who can be contacted on 41999. Your safety is paramount. This area does not have mobile phone coverage and radio signal is patchy so consider taking a satellite telephone where possible.
AIG extends thanks to the public for their patience during the closure.