Pre-JMC Meetings in Gibraltar
9 October 2023
Press Release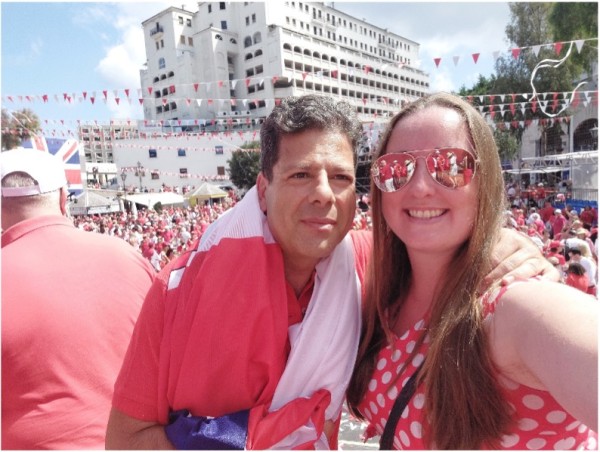 With Chief Minister of Gibraltar on the stage during the National day of celebrations
Councillor Shearer recently represented Ascension Island at pre-Joint Ministerial Council (pre-JMC) meetings held in Gibraltar. During the series of meetings, representatives of all UK Overseas Territories (UKOTs) engaged in discussions, highlighting their respective strengths and weaknesses, sharing invaluable insights, and exploring avenues for collaboration and mutual learning. The Gibraltar Government graciously covered expenses from the UK.
Noteworthy meetings included a session with the Bank of Gibraltar, focusing on potential access to banking services for UKOT constituents. Another significant discussion revolved around the constitutions of UKOTs and the mechanisms through which they engage with the UK Government. Furthermore, attendees had the opportunity to tour the University of Gibraltar, gaining insight into the various courses it offers.
In additional engagements, Councillor Shearer presented the Chief Minister of Gibraltar with an Ascension shield as a symbol of our connection with fellow UKOTs and gratitude for the invitation. Other attended events included the gun salute marking the Accession of the King, a vigil for the Moroccan earthquake, and the signing of the Gibraltar National Day banner. Councillor Shearer also participated in the Gibraltar National Day celebrations, engaging with elected leaders from other UKOTs and UK ministers including the Foreign Secretary, Mr. James Cleverly.
These interactions fostered informal discussions with UKOT leaders about the challenges experienced by remote communities and strategising on collaborative efforts to enhance the living conditions in respective territories.