Prompt Action by AIG and FCDO Helps Protect Green Mountain Water Supplies
6 June 2023
Conservation, Government, Press Release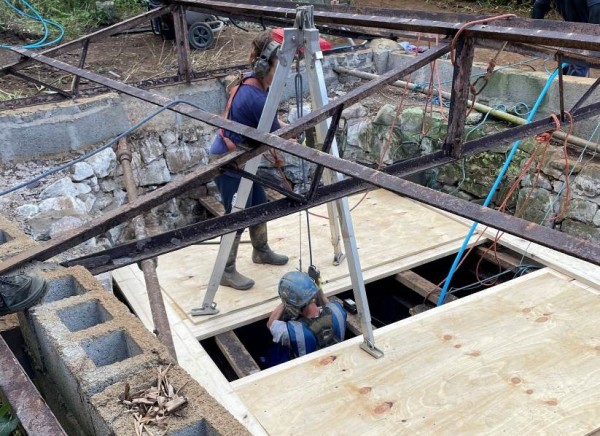 Despite the heavy rains of March and April, it was recently identified that the well on Green Mountain had stopped filling. This is important as the well supplies water for the Red Lion, Garden Cottage, the Endemic plant shade houses and the Residency.
The reason for the failure was unknown, so although the well did start to partially refill a few days later, it was clear that prompt action was needed to minimise the chance of a permanent total failure.
Following urgent discussions, FCDO kindly agreed to fund emergency repairs and AIG promptly arranged this.
Enabled by substantial support work by AIG team members, a contractor team (Wellmasters) visited the island last week and were able to carry out much needed maintenance. As a result of this the well is now functioning much more efficiently.
The well and much of the Green Mountain water system is over 100 years old so further works in partnership with FCDO are planned for the coming months.