Restored Turtle Ponds Reopen to Public
10 September 2019
Government, Press Release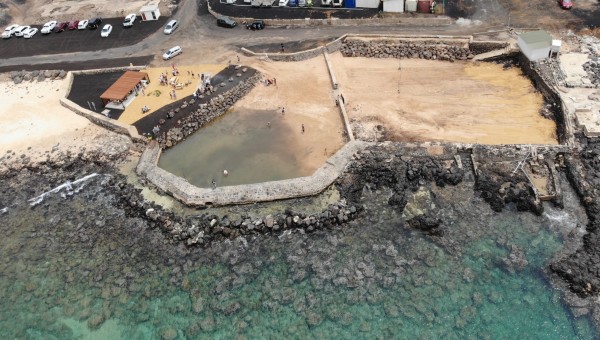 On Saturday 07 September the Georgetown turtle ponds were reopened to the public following the completion of substantive restorative works.
In a ceremony led by Nathan Millington, AIG Director of Operations, he thanked the hard work carried out by all involved as well as the public for their understanding and patience whilst these were carried out.
After a ribbon cutting by His Excellency Steven Chandler, food and drink was provided for guests who were invited to participate in a number of activities including volleyball, tug-of-war and a treasure hunt.
Thanks to a donation of funds from the Blue Marine Foundation extensive restorative work began in autumn 2018. This was undertaken carefully and diligently to ensure that the turtle ponds were renovated in keeping with their historical character. As well as restoring the historic turtle ponds a family BBQ area was added to provide some much needed additional leisure facilities in Georgetown.
an Area of Historical Interest. Initially constructed in 1815 they were expanded to their current size in 1829. The ponds were used by early settlers of the island to provide a vital food source as the Admiralty endeavoured to establish sustainable human settlement of Ascension.
Whilst not used for the capture of turtles since the early 1900s, the ponds have been utilised by subsequent generations of island public as a safe place to learn to swim and enjoy the water, shielded from the often rough seas surrounding Ascension.
Following gradual erosion of the outer wall in the face of years of heavy sea rollers the turtle ponds fell into a state of disrepair. In restoring and revitalising this corner of Georgetown it is hoped that many more generations to come may continue to enjoy the turtle ponds.